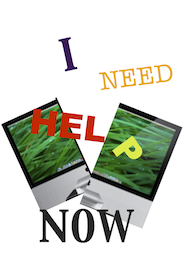 If you need help with your mac? Maybe I can help you here and now!
If you do not know how to..
If you can't get it to work the way it should..
If you are stuck with something..
If your are to your ears with..
If you need help..
There is a good chance that I can help you online through iChat's build in screen sharing function.
I am an experienced Apple Mac Super User. I have been working with supporting Apple computers, networks, servers, websites, development, programming, scripting, design, service and Apple users for more than a decade. I love my work.
3 Simple Prerequisites:
You have a reliable Internet connection (If you read this you probably have!)
iChat with Screen Sharing enabled (All Apple computers ship with iChat)
Get a Mac Service Ticket below (Easy and secure online payment with PayPal)

iChat or mail me – and I will help you with your Mac right now: docdyhr@me.com
Your Apple's best friend, Thomas J. Dyhr
Links: Ichat apple.com
Mac Service Ticket